It's hard to say for sure, as I've only been mildly interested and/or accidentally aware of the Super Family Matching holiday outfits for a few years now. But.... I think they're getting worse.
Or is it better?
Eh, I'll let you have your own opinion on the matter, as I'm sure
some
people aren't quite as fond of making everything (or in this case, everyone) ridiculously matching.
However, I'm sure we can ALL appreciate the top contenders this year for the Super Match Award, being done in the season's best Holiday Red Plaid Family.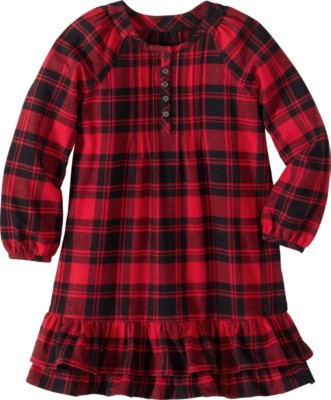 Personally I'm rather ridiculously fond of the
Red Flannel Plaid Family
from
Hanna Anderson
. It has a nice aspect of "mountain casual" to it, while still appearing incredibly
cheesy
soft. And the shade of red makes it particularly festive. OR I've become so brainwashed by Target I have an unknown underlying preference for the color now. However, there is no Mama red flannel plaid, so it is technically disqualified by in the inability to have EVERY family member looking equally..... um..... plaid.
Gymboree
did include a red plaid dress for the Mama in their
Festive Collection
, and therefore, the award for the seasons best Holiday Red Plaid goes to them. However, their particular choice of plaid isn't my favorite, and it's just... not flannel? Too picture perfect and not actually wearable? I don't know, something about it just doesn't appeal to me, even though it scores high marks for the required cross family matching aspects. Perhaps I'm spending too much time surrounded by real people and not all day staring at stuff I want to buy on the internet, as clearly my personal priorities seem to be slipping. After all, isn't the ultimate goal of life to achieve that picture perfect family to take a perfect picture of to convince the world that your life is calm, orderly, and above all ridiculously well coordinated?
The Wooden Soldier
can ALWAYS be counted upon for over-the-top sibling coordination (also, tasteful use of smock for those like Rachel to appreciate), and they get a special honorable mention for their
Christmas Dreams
sleepwear collection. The overall plaid effect is a little lacking, and again, there is no coordinating parent plaid present.
But they do have a matching doll nighty... I'm pretty sure there are very few people who would happily buy coordinating pajamas for the whole family INCLUDING THE DOLLS.
And I'm pretty sure I'm one of them.